(A story from F.H.)
My grandmother was a truly beautiful woman, like a film-star. She always wore this ring as several old photographs testify. When she died, I inherited the ring, without knowing anything much of its history. When I visited my aunt in Israel a few years ago, she noticed the ring on my finger and she recounted its tale. It turns out that the ring was originally my great-grandmother's, more precisely my grandfather's mother-in-law who had two daughters-in-law. This jewel was originally a pair of ear-rings that my great-grandmother turned into two rings for her daughters-in-law this is how one  them was given to my grandmother, Zsofia Gruenwald.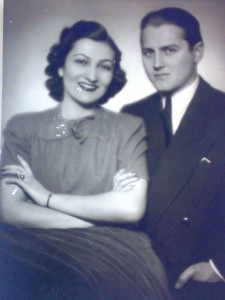 This photo was taken of my grandparents in Belgrade – my grandmother is wearing the ring.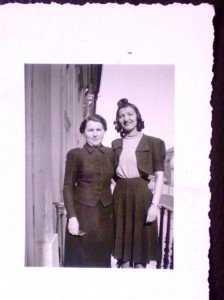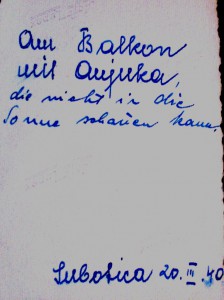 This is a photo from Sabotica with my grandmother, her mother-in-law, and the ring.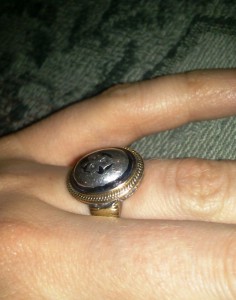 And this is the same ring on my finger.